Serving you is our pleasure! Let's Start the Journey!
Connect with us!
Arias Leonor Accounting Services prioritizes serving you in accounting, business, and taxes. Our focus is on small to midsize businesses and individuals. We are a team of qualified professionals providing accounting services, tax planning, tax preparation, bookkeeping, QuickBooks sales services, business consulting, and business advising. Arias Leonor Accounting Services primarily serves individuals and business owners within the 67 counties in the state of Pennsylvania and fifty (50) states and the District of Columbia.
Arias Leonor Accounting Services would love the pleasure of having you as a client. Our priority is understanding our client's personal and business needs. Identifying our client's needs, wants, and current state allows us to meet their challenges, create a plan, and uncover opportunities that offer success. We are committed to building a long-term relationship with trust, loyalty, satisfaction, professionalism, positivism, and respect.
Arias Leonor Accounting Services thanks you for being or becoming our client. We also thank you for giving us the opportunity to provide you with insightful, high-quality, and quick service per our ethical standards.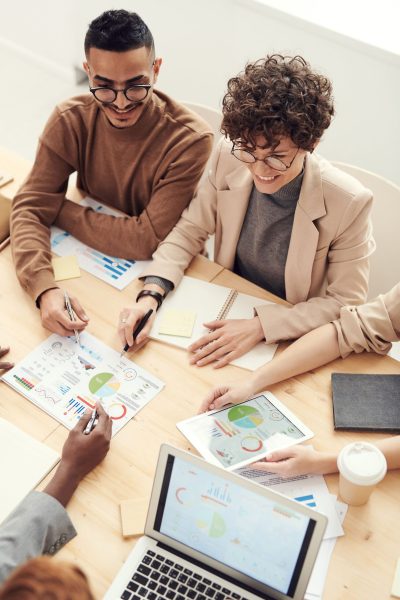 Arias Leonor Accounting Services' Mission is to serve and empower individuals and organizations to excel by proactively providing them consultation and assistance that will enrich their business and personal financial health. We seek to exceed our client's expectations by providing professional, exceptional, and reliable accounting, tax, and business services.
Arias Leonor Accounting Services' vision is to gain our client's trust, loyalty, and respect by delivering quality, professional, personalized services.
Honesty
Integrity
Loyalty
Trustworthiness
Respect
Continuous improvements
Quality/professional service
OUR COMMITMENT! YOUR RIGHT!
As a client of our company, we are committed to serving you consistently with the following:
Ana R. Leonor Arias is a dedicated professional with years of experience in tax, accounting, and business consulting that will dedicate her resources to assist you in capitalizing on opportunities. She is an Alvernia University graduate with a double major in Accounting and Business Administration. Leonor Arias has worked as a tax professional since 2007 for the government and private sectors. Her vast experience from both sectors is utilized to better her client's financials. By creating Arias Leonor Accounting Services, she foresaw the opportunity of rendering quality, professional, customized, and detailed services. She has obtained exceptional results and growth for her client's personal and business goals.
She enjoys being with her family, learning, reading, exercising, dancing, singing, playing volleyball, and playing the violin and the piano in her spare time.
Roberto E. Arias is a detail-driven accounting professional with experience examining and analyzing accounting records, financial statements, and financial reports to assess accuracy and compliance with generally accepted accounting principles and standards. He attended Alvernia University, where he graduated with Accounting and Finance majors. Many years of experience in the private sector provided valuable experience, which he utilizes to improve and deliver greater value to clients. Mr. Arias' purpose in co-creating Arias Leonor Accounting Services is to provide efficient record-keeping practices which will improve your business processes, leading you to a brighter, stable financial future.
In his spare time, He plays golf, exercises, and practices Martial Arts and Tai Chi Chuan.
You will experience respect, professionalism, and dedication if you select our services.
You are important to us, and it is an honor to serve you.